Free personalized professional learning to support teachers and instructional coaches in developing expertise in teaching statistics and data science in grades 6-12+.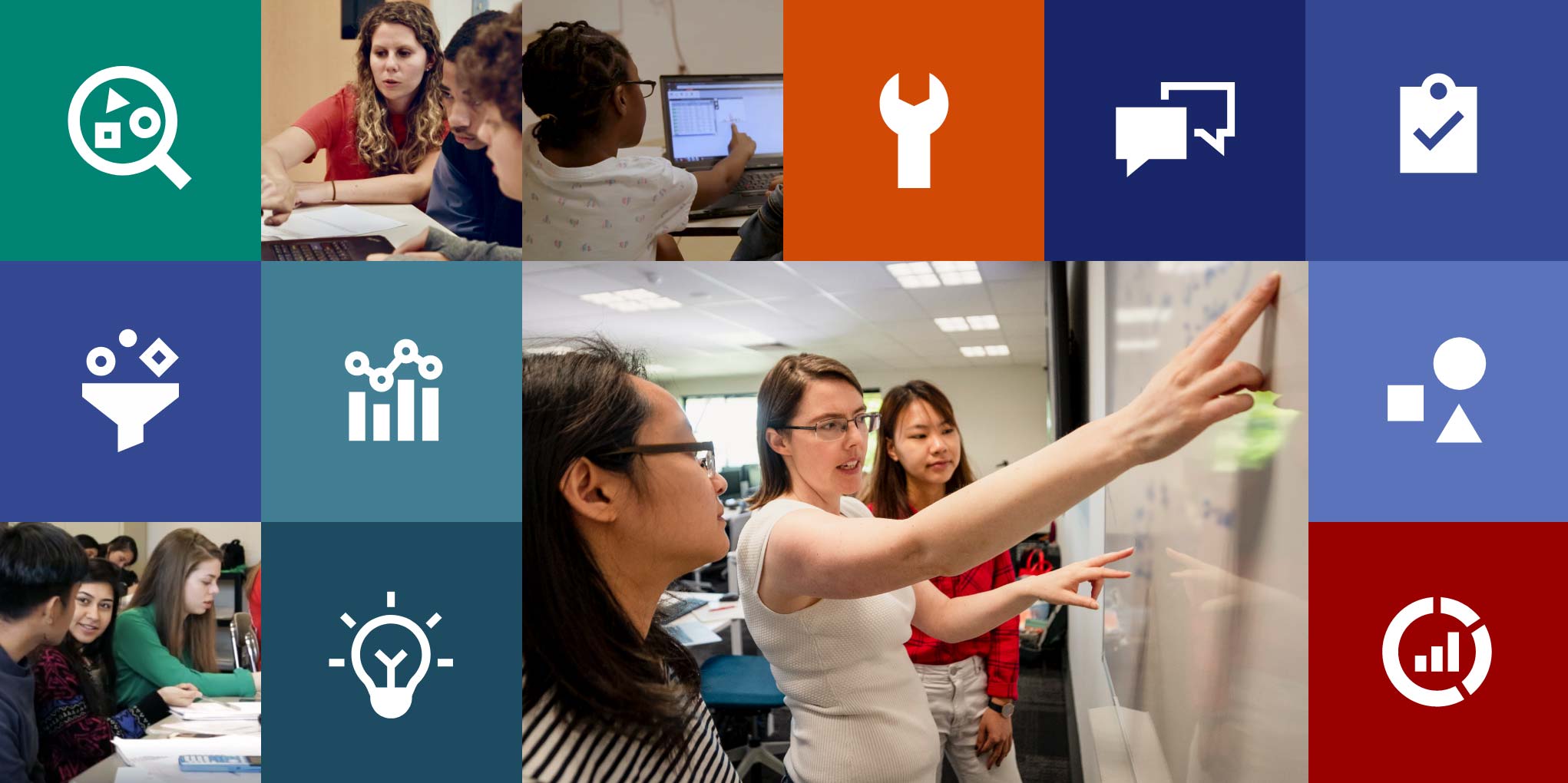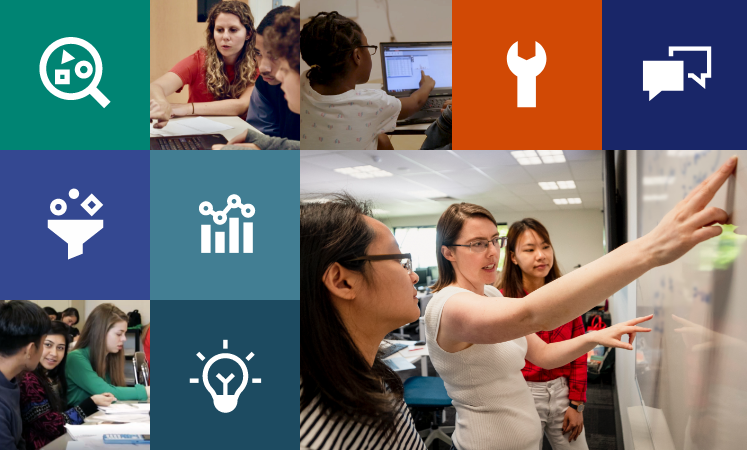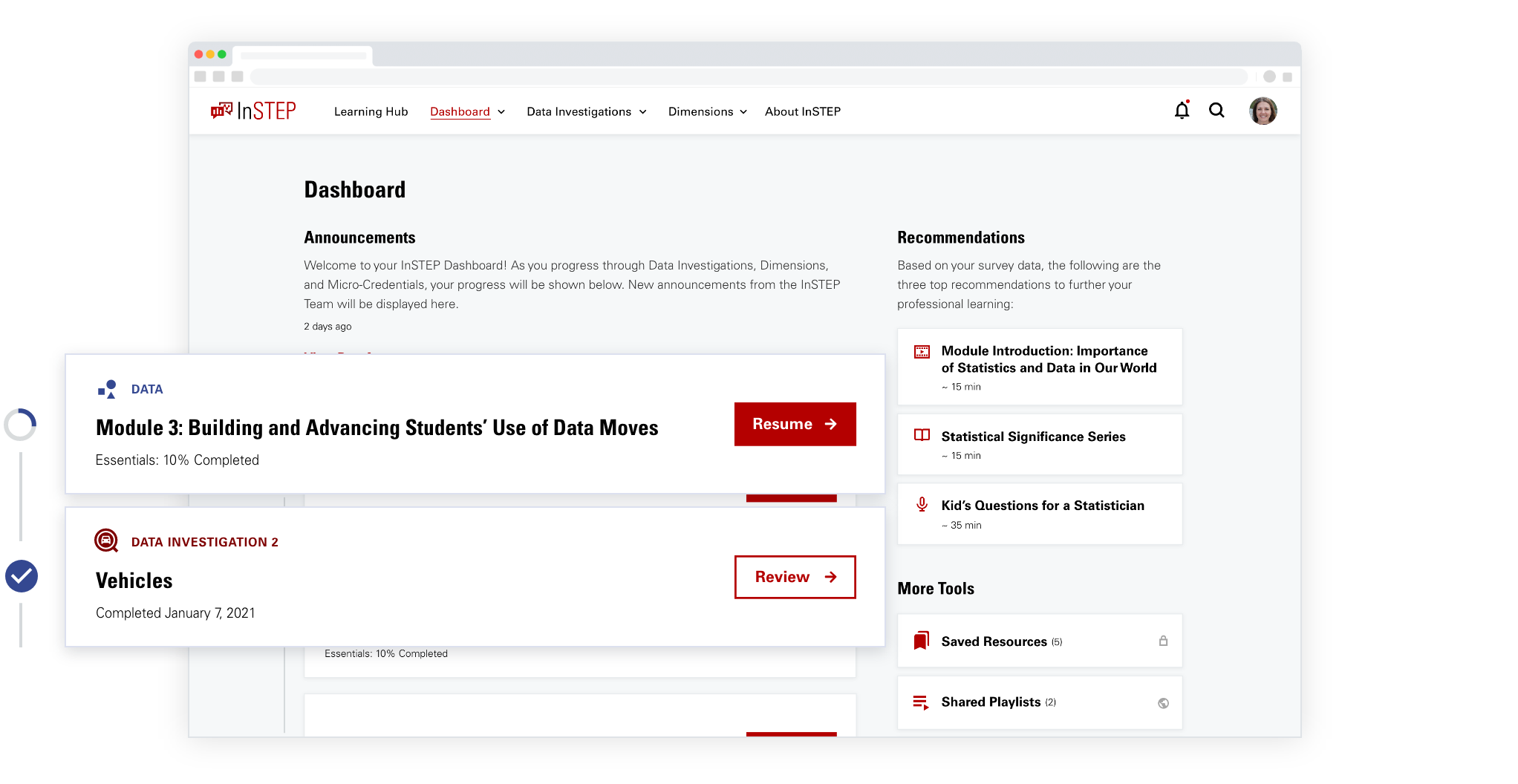 How is InSTEP different from other online learning platforms?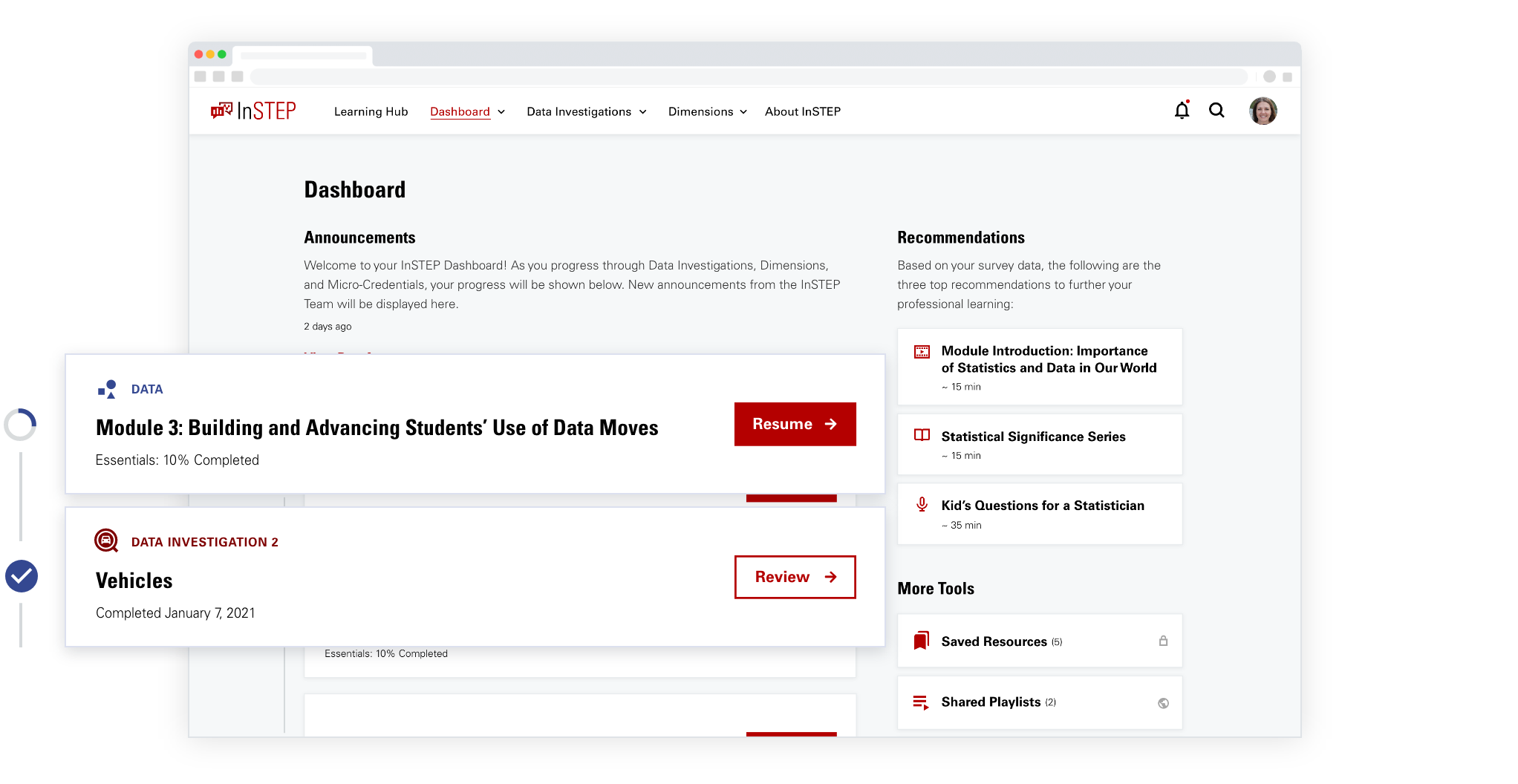 Personalize learning to meet your professional needs through customized recommendations, collaborative spaces, and choice of learning modules and microcredentials.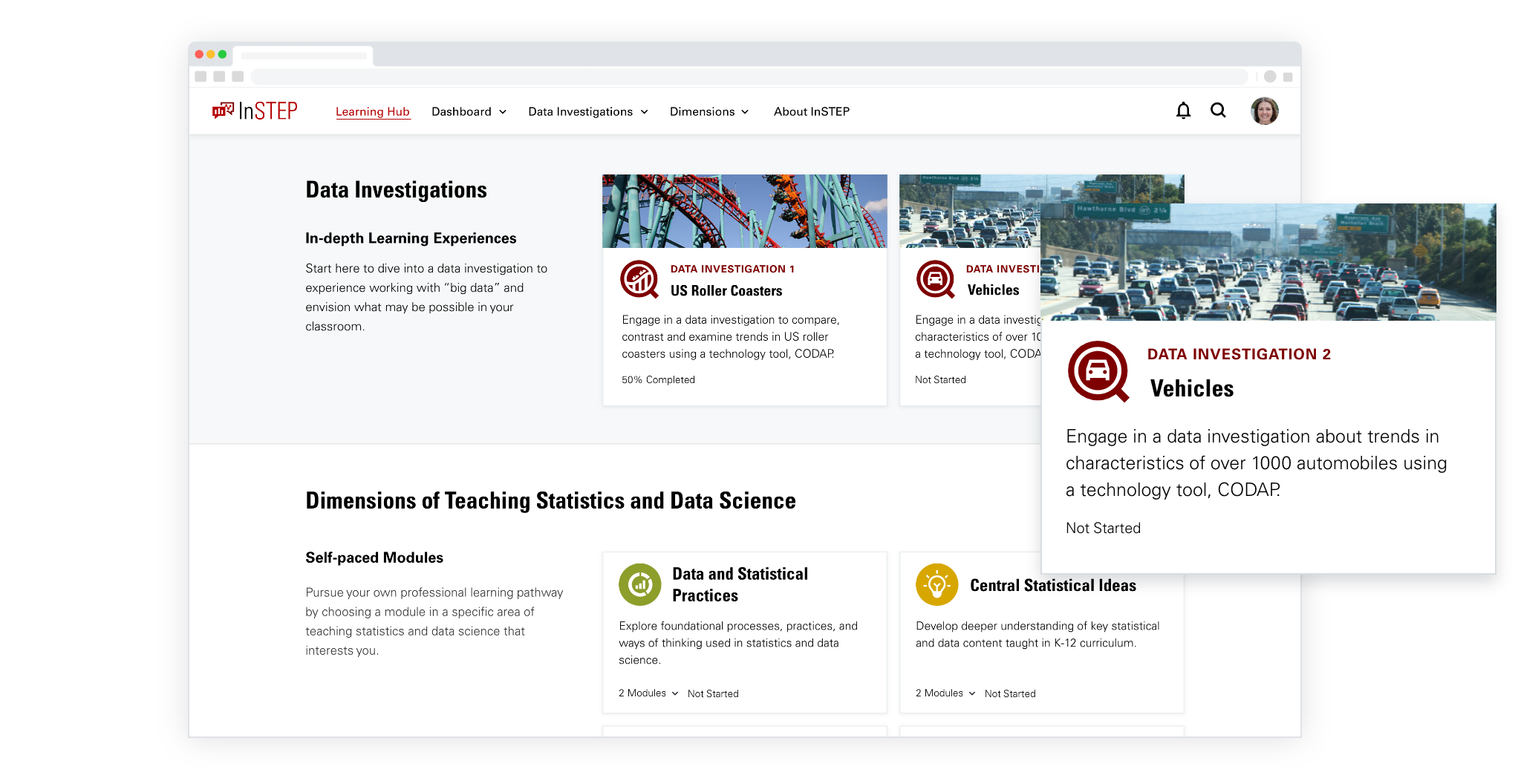 Build your skills in data investigations and innovative teaching approaches based on practices of data professionals and research on students' learning with data.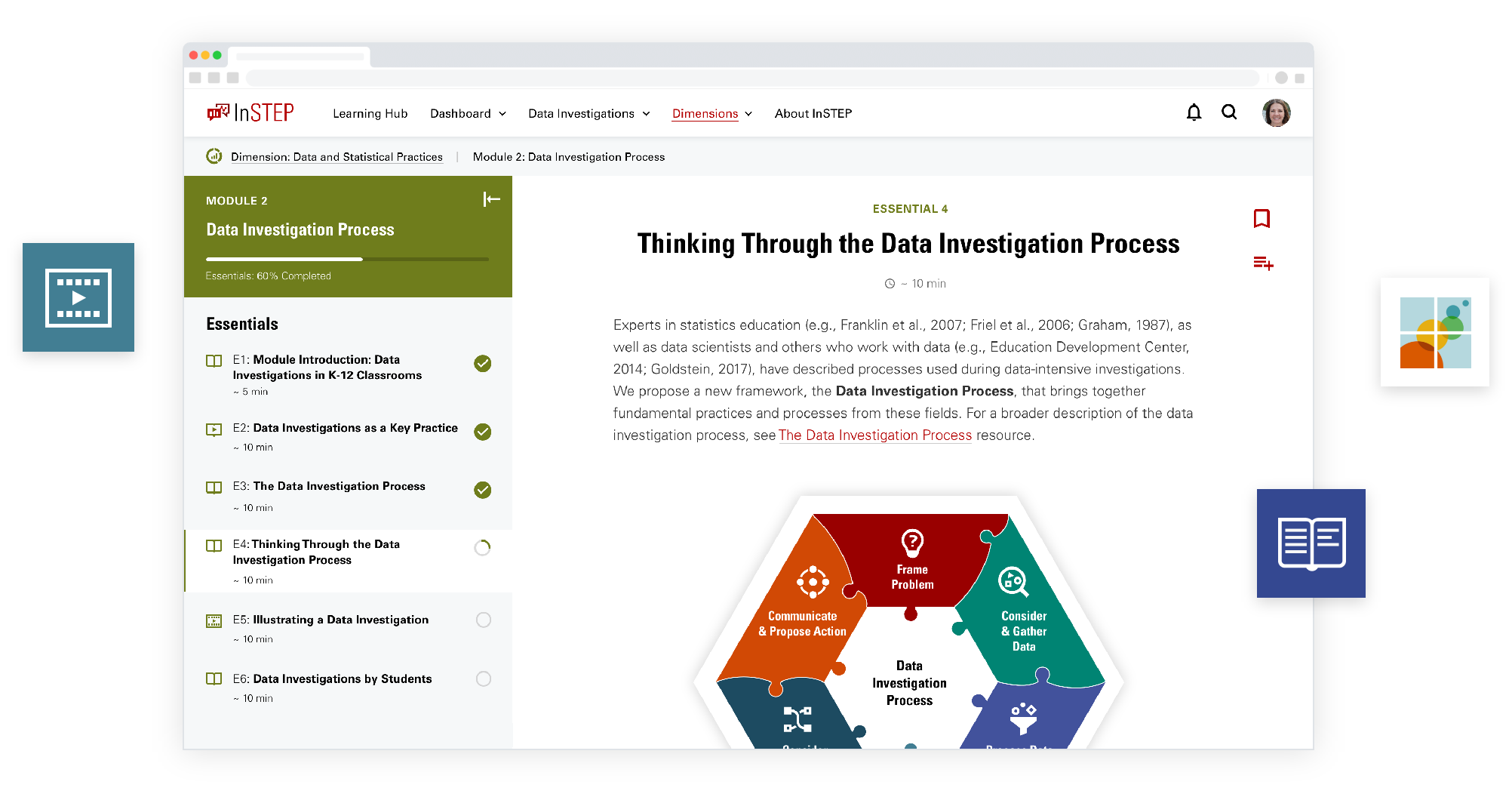 Expand your professional collection of resources and technology vetted by experts in statistics and data science education.
Our Mission
Improve classrooms to build a better tomorrow for the data-centric world our students live in.
I liked being able to go through and find what works for me and my students. What do I need? What do my students need?
Middle School Mathematics and Science Teacher
It was nice having a package of things that I could sort and sift through in a sequence that made sense to me
High School Mathematics Teacher
Built on 7 Dimensions of Teaching Statistics and Data Science
Modules for teachers' learning are organized by 7 interrelated dimensions of instructional design that support developing students' understanding of foundational processes, practices, and ways of thinking used in statistics and data science classrooms.
Hover over each dimension to learn more
Data and Statistical Practices
Tasks
Technology Tools
Central Statistical Ideas
Data
Argumentation
Assessment of Student Thinking
Data and Statistical Practices
Central Statistical Ideas
Tasks
Data
Technology Tools
Argumentation
Assessment of Student Thinking
Interested in a Preview?
Want to see what the InSTEP platform has to offer? Check out a few sample materials to get a sense of the learning experiences you can expect when you sign up!